BARNABAS ROBOTICS PRESENTS
HOMEGROWN ROBOTICS
HOMESCHOOL ROBOTICS Education (AGES 8+)
Dive into a unique S.T.E.A.M. & Robotics experience developed for homeschoolers.
A low-cost robotics project starting at $52.00.
Free S.T.E.A.M. homeschool robotics curriculum covering coding, 3-D printing, circuits and industrial design.
12-18 hours of robotics lessons and tutorial videos.
Free shipping on qualifying orders.
A RICH LEARNING EXPERIENCE FOR YOU AND YOUR CHILD
The Barnabas Bot project began in 2014 as an effort to bring homeschoolers (ages 8-14) through a one-of-a-kind experience that bridges the worlds of technology and art.

Barnabas Bot was designed by an engineer with 18+ years of professional robotics experience and 8+ years of experience teaching homeschoolers. It was born out of a desire to equip young learners with real-world engineering skills in a fun, approachable way.

To date, Barnabas Bot has been taught to hundreds of homeschoolers at kitchen tables and homeschool communities around the world. It has also provided homeschool parents and their kids a unique introduction to robotics with a personalized touch.
GET YOUR BARNABAS BOT KIT TODAY!
A one-of-a-kind robot designed and built by your homeschooler.
Taught by homeschool parents and at homeschool co-ops throughout the country.
Free robotics curriculum with videos.
In-depth content that anyone can understand. Perfect for a newbie.
Topics covered include: circuits, 3-D printing, coding (Arduino), and industrial design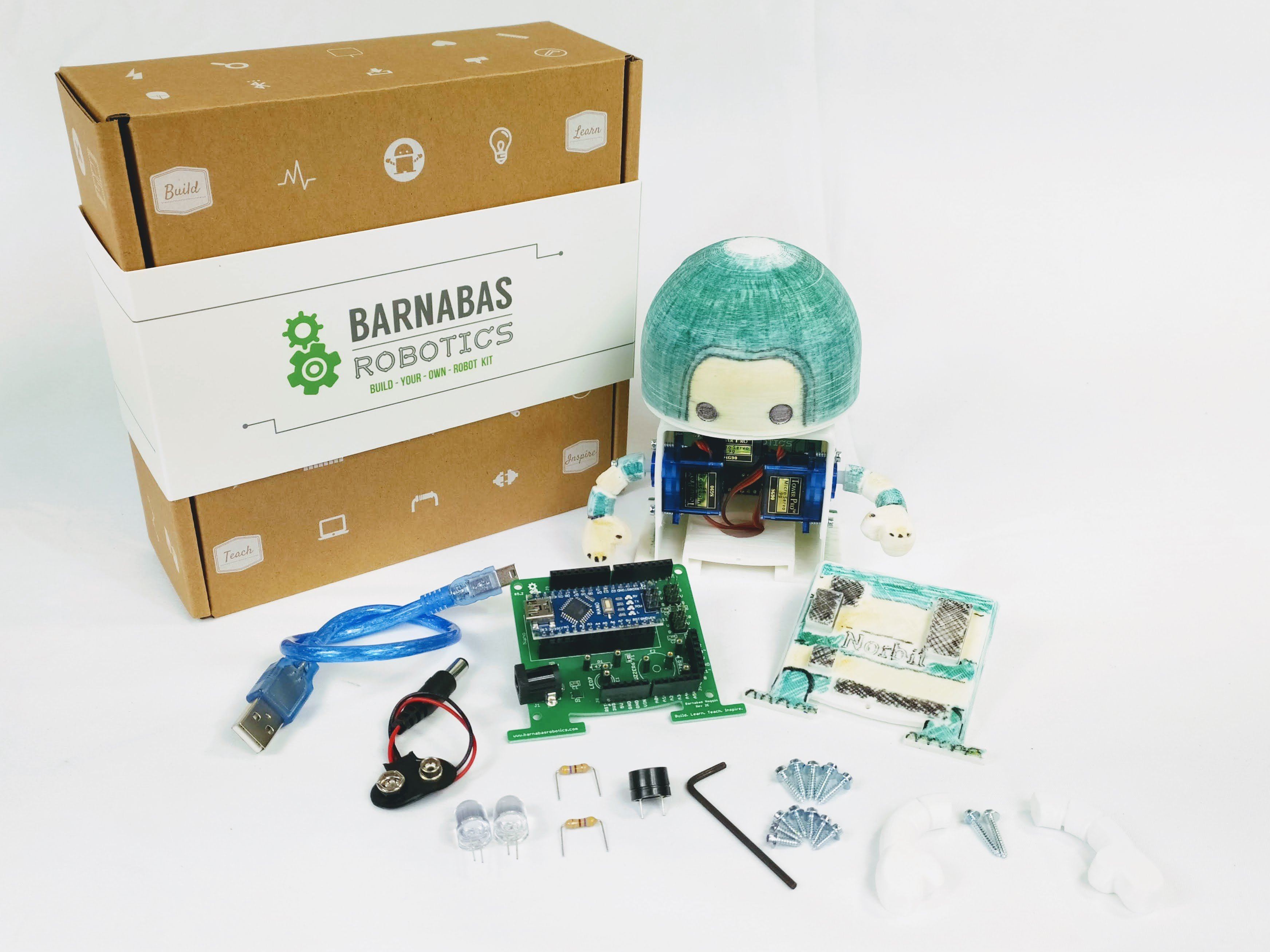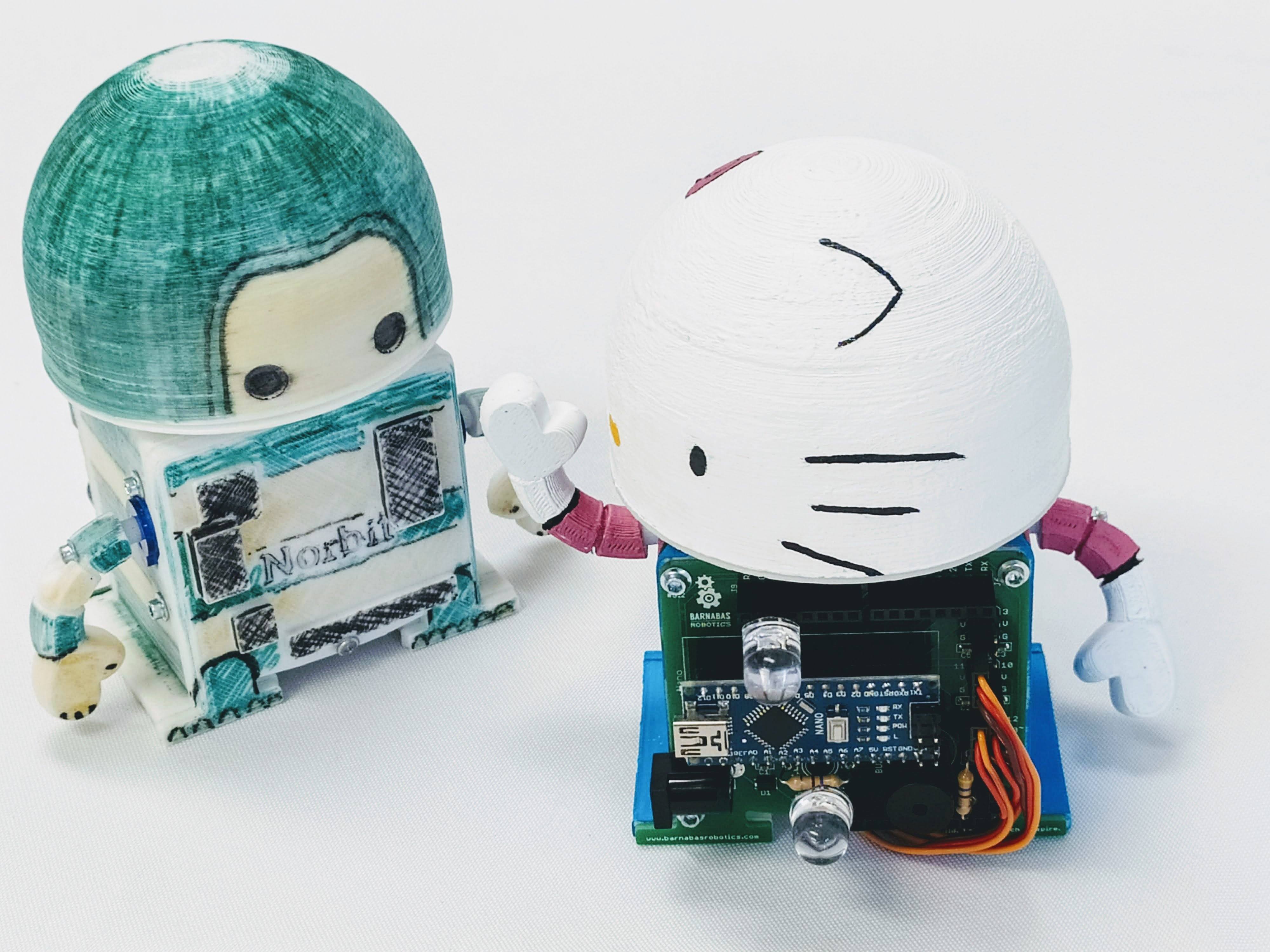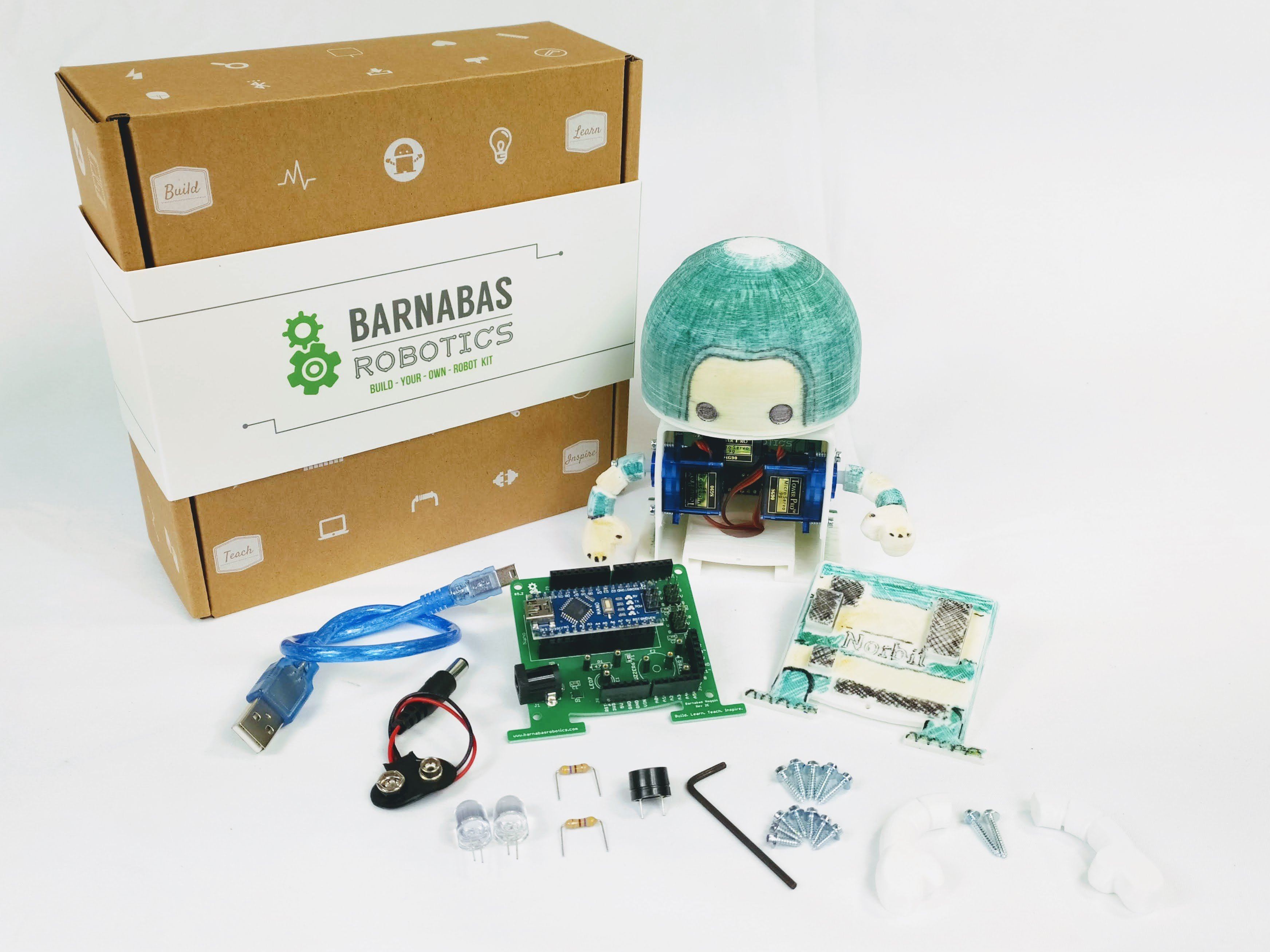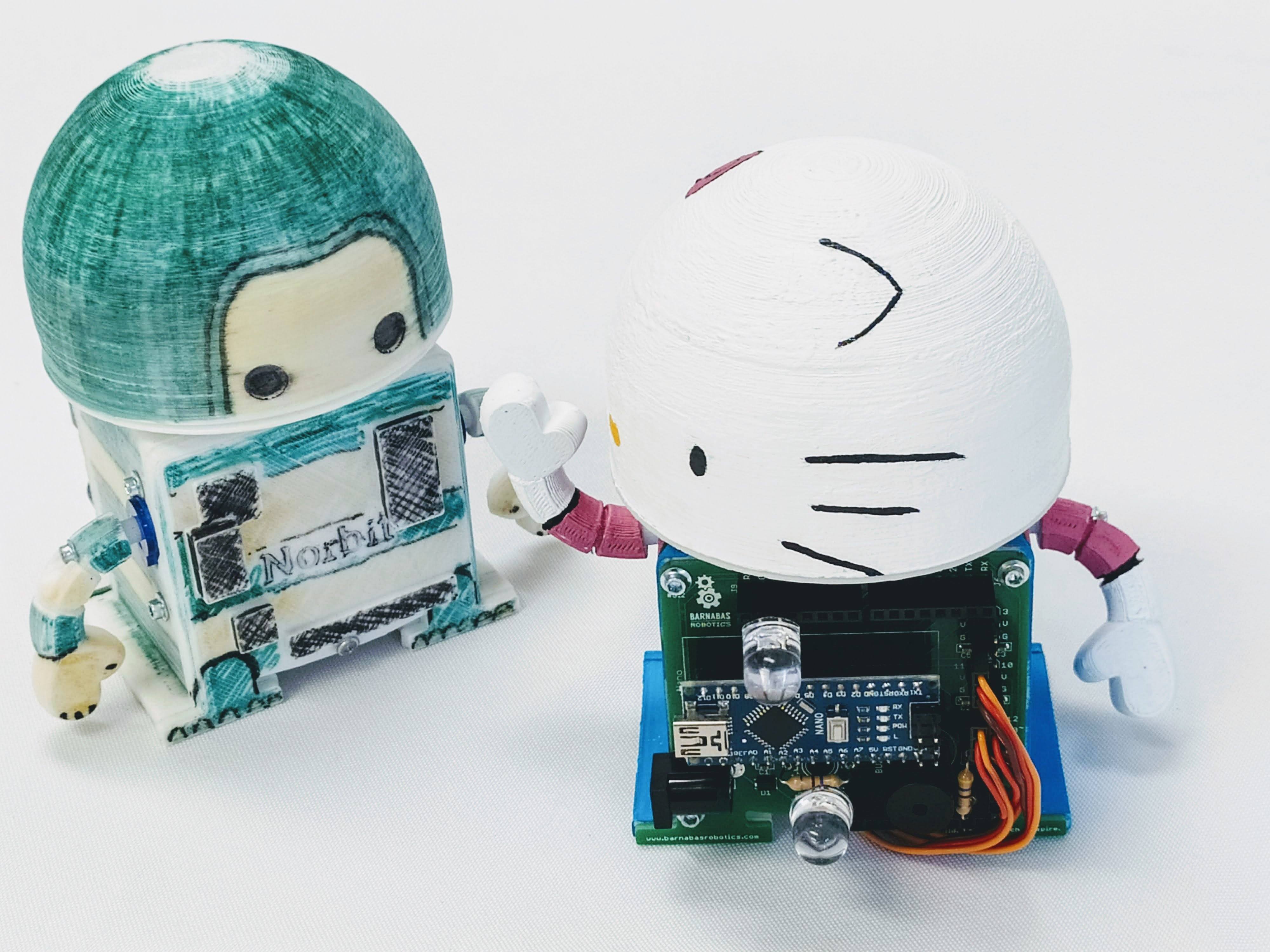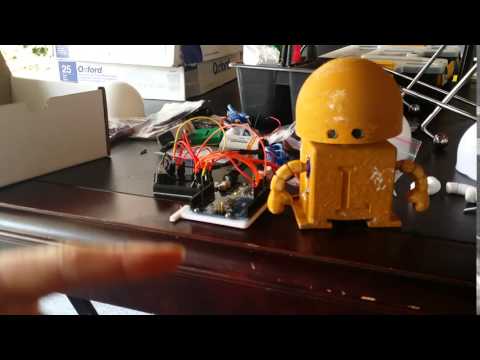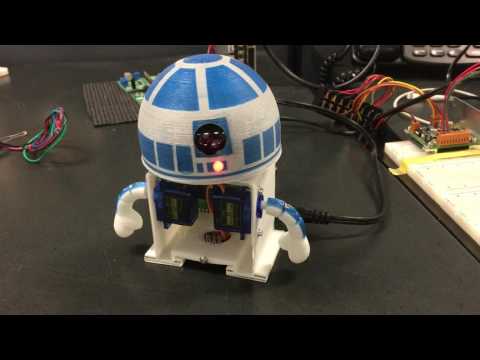 BULK DISCOUNTS
Teaching a a group of students? Bulk discounts available!
Free Shipping
Free economy shipping on qualifying online orders.
Authenticity
All our products are 100% designed by professional teachers and engineers.
Free Technical Support
Have issues? Contact us via phone, text, video chat or email anytime!
CHECK OUT OUR OTHER PROJECTS
Tinker Robotics
(Grades K-5)
Introduce young homeschoolers to the world of robotics through easy, hands-on tinker projects. No coding involved.
Basic Bots + Coding
(Grades 3-6)
Ready, set, build! Personalize a Barnabas Bot with coding and 3D printing.
Advanced Robotics
(Grades 6-12)

Beyond the basics. Our advanced robotics projects are designed for homeschoolers who have already completed beginner robotics projects with coding.